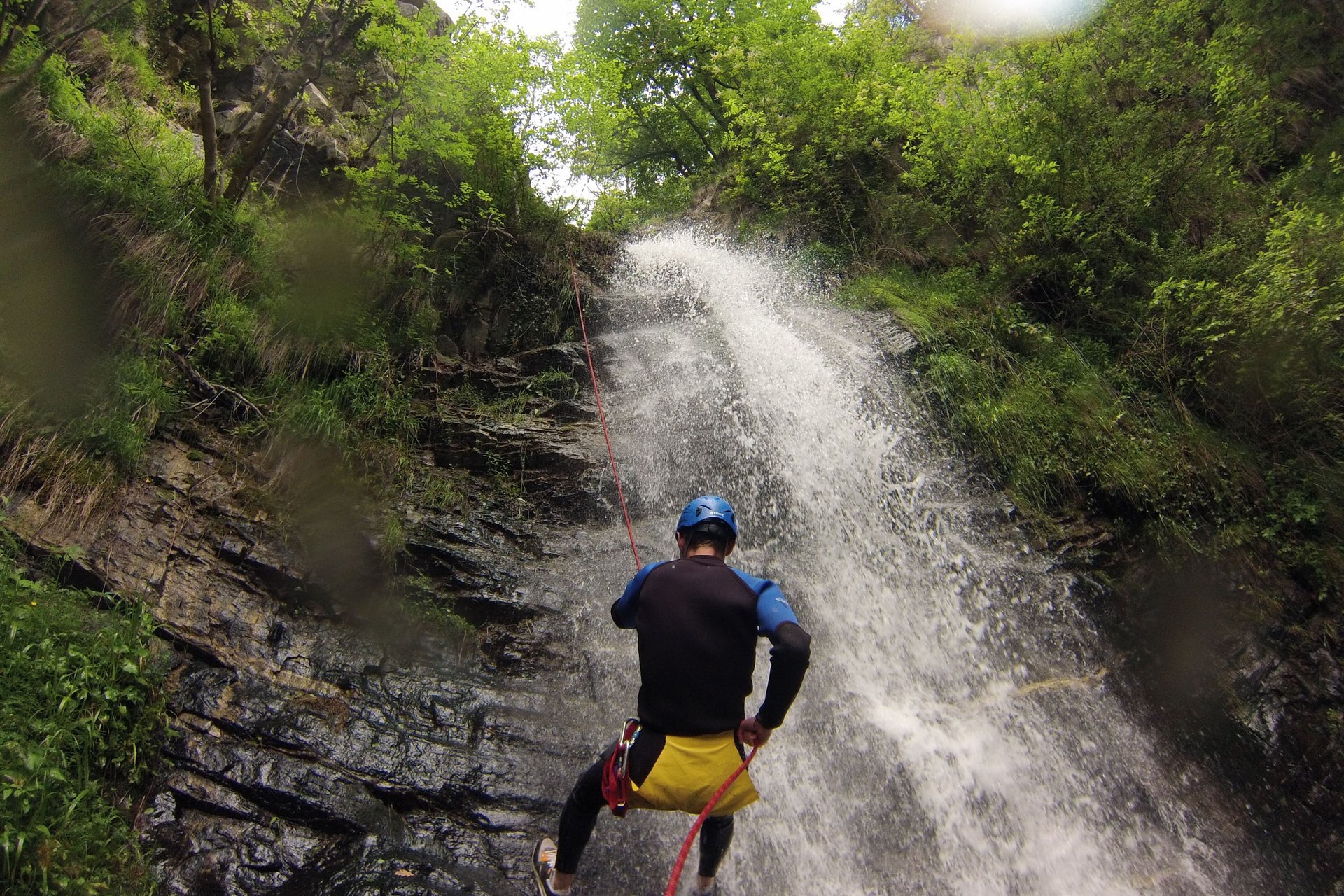 Your ultimate activity guide for Val Passiria/Passeiertal
Endless excitement and fun
Imagine starting your day refreshed in your comfortable luxury bed and knowing that this is going to be an eventful day. As you gaze out of the panoramic window, the pristine mountain vistas beckon. Will you opt for a delightful hike or challenge yourself with a climb to the summit? Perhaps a horseback ride through dense woodlands and sprawling meadows? Or a thrilling canyoning excursion in the Passirio/Passer river, promising an adrenaline surge? No matter what you are in the mood for, Hotel | Chalet Das Alpenschlössel is your gateway to countless possibilities.
Exciting outdoor adventures for nature lovers
Your home away from home, the Alpenschlössel, is the ideal starting point for adventures in the unspoilt Passeier mountain landscape. Take scenic hikes on secluded trails or cycle to breathtaking and awe-inspiring places of power. A match on the hotels' own tennis court is a great way to work off some energy.
Experience active variety at our resort. Use our fitness rooms and take part in activities such as yoga, hiking, or mountain biking.
At Alpenschlössel, you have a first-class tennis court at your disposal; another six tennis courts as well as a padel tennis court with rackets and balls for rental are available at Quellenhof Passeier.
At Quellenhof Passeier, golf enthusiasts have the unique opportunity to sharpen their skills on the hotel's own 4-hole golf course.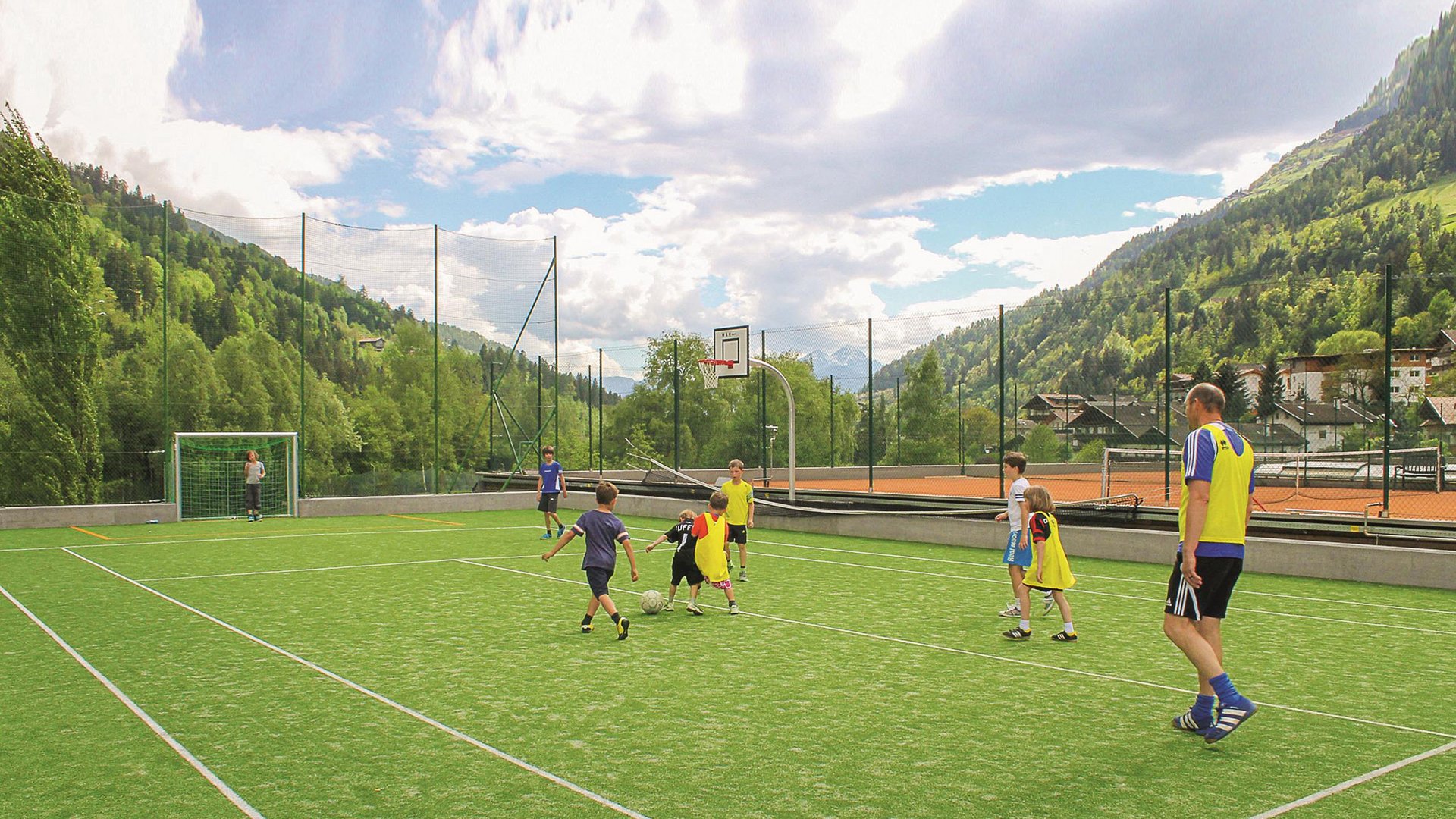 All guests of the Alpenschlössel are welcome to use the numerous active amenities at the main Quellenhof resort:
Large, well-equipped fitness and exercise rooms with personal trainers
Varied activity programme: yoga, legs/bums/tums workout, back exercises, aqua fitness, running by the river, Nordic walking, and more
Three to four guided hikes per week
Bikes for hire and two to three guided mountain bike tours per week
Six tennis courts and one padel tennis court for free use, including rackets and tennis balls
Private 4-hole golf course
Indoor riding arena with 20 well-trained school horses
Diving school with certified diving instructor
Beach volleyball court
Football pitch and weekly organised games
At Quellenhof Luxury Resort Passeier, there's a wealth of active options to choose from: Let our gentle horses guide you through nature's wonders, reminding you of the simple joys of life. Feeling competitive? Challenge yourself to a round of golf on our private golf course or a tennis match on one of our six tennis courts. Fancy a bird's-eye view of South Tyrol? Then we recommend a spectacular helicopter flight; DOLOmagic, our partner, will gladly take you to the magical Dolomites, where an aperitif awaits you. Not only can you soar to great heights, but you can also dive into the depths: we recommend a dive right at the resort, where you can even get your diving certification. So, which adventure will it be today?
Fitness made easy at the resort
Not only in the beautiful mountain scenery but also in our luxury hotel itself, you will find a wealth of active options, such as a tailor-made workout session with our coach, a yoga class in the fitness room, or a selection of other fitness activities.
For lovers of culture, arts, and history
The spa town of Meran invites you to stroll, shop, explore, and enjoy yourself. Follow in the footsteps of Empress Sisi and visit the second-largest city in South Tyrol with its picturesque alleys and the famous Gardens of Trauttmansdorff Castle. There is also a lot to experience in Val Passiria/Passeiertal itself, where you will find the birthplace of Tyrolean freedom fighter Andreas Hofer as well as other museums that provide information about the history of the region.